Voice Over IP Solutions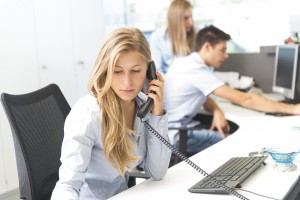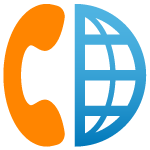 Christo IT continues to grow and expand our VOIP services to better serve our clients, who mean the most to us. Christo IT's small business clients are important to us because as a small business ourselves, we understand what goes into running a successful smaller to medium-scale company. When it comes to voice over IP services, the latest service offered by Christo IT, we want to ensure that our clients understand the overall nature of this helpful technological tool for their business. Voice over IP is a way to use a high-speed internet connection for their phone service. No longer does your business need to pay costly phone bills for the standard packetswitched telephone service (PSTN). Your small business can conveniently talk to clients using this system as if it was a standard phone line, with the additional value of added services and benefits that go above and beyond the traditional phone line. Those days are way in the past.
It is important that no matter what anyone may tell you about voice over IP services that you know the key points that will help your business use this service to benefit your company in the best ways possible. Christo IT's goal is to help our clients understand the benefits of voice
It is important to have two different internet connections when using VOIP (one for voice and one for data). This way, they can back each other up if problems should arise…you can never be too cautious. Don't put all of your eggs in one basket.
Your business needs more than a "starter" internet package from Comcast or Verizon.
Remember to separate the voice and data connections at every desk in your office. It is not advisable to daisy chain the computer and the phone because it will result in poor voice and data quality.
When using VOIP, do not steer away from the pricier phones because they will prove to be more effective as far as quality and service goes…it will be worth it.
Use a separate voice switch with Power over Ethernet (POE). This will help with your system's wiring and make the phones easier to use.
It is recommended to use a "smart switch" to route the voice traffic in house because it is a great way to getter better quality.
When it comes to choosing VOIP service providers, Christo IT uses a service that is based on a nationwide firm.
As a VOIP service provider, Christo IT understands the ins and outs of this complex advancement in technology. When it comes to your small business, just know that Christo IT will be there to help install, manage, and monitor your voice over IP system. Voice over IP is a great way to not only save money, but to broaden your small business's communication horizons. The standard telephone lines are a thing of the past and it's time that your business makes the transition to voice over IP services. For more information about Christo IT's voice over IP services for small businesses contact us today at 215-256-7901.